It's been a month since graduation. You walked the stage, collected your diploma, and kissed your (now) alma-mater goodbye, but there's still one thing you haven't done: found a job.
It isn't unusual for recent grads to spend months searching for their first job. Just because it's common, doesn't mean it's easy. After hours of rewriting cover letters and sifting through job sites, it can feel like you're creeping towards insanity. Here are a few ways to keep yourself sane while on the job hunt.

Get a new hobby
Do you have a list of things you've always wanted to do, but never had time for? Start checking them off! Breaking the monotony of job hunting with an activity you enjoy will rejuvenate you and keep you motivated. Not sure what you want to do? Learn a new language on Duolingo, catch up on your Goodreads reading challenge, level up your cooking skills, or sign up for an intermural sport. There are a million possibilities!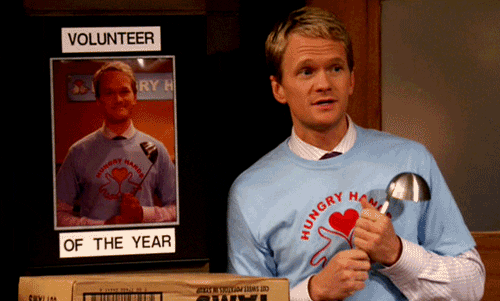 Volunteer
Volunteering is a great way to fill excess time and give back to your community. Look for an organization you feel passionate about and see if they could use a helping hand. Some organizations need help in the very field you'll be working in! Focusing on an issue or group may give you direction and purpose during a time when the future seems uncertain.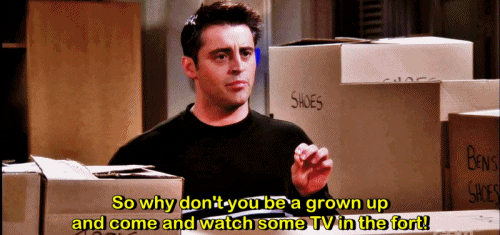 Hang out with friends
This one is kind of a no-brainer. Spending time with friends is relaxing and enjoyable. They know how to turn your stress to laughter in a few hours. Whether you see a movie, go on a road trip, or just watch TV together, seeing your friends is a great way to take your mind off unemployment. However, don't let their success or failure get in the way of your own search. Just because a friend has already found a job doesn't mean you'll be unemployed forever. Everyone moves at their own pace.
Make a schedule
Humans like order, even if we don't always like to admit it. Having a schedule will give you consistency and keep you from spending hours contemplating what you'd look like in a McDonalds uniform. Try and wake up at the same time every day. Spend a few hours searching for jobs, but make sure to set aside time for your new hobby, volunteer work, or friends.
Don't let rejection hold you back
It's never easy to get a rejection. Those dreaded emails can leave you feeling uncertain about your abilities. Try to think about those rejections as a step towards an acceptance, rather than a step backwards. After all, J.K. Rowling received 12 rejection letters before someone agreed to publish The Sorcerer's Stone!